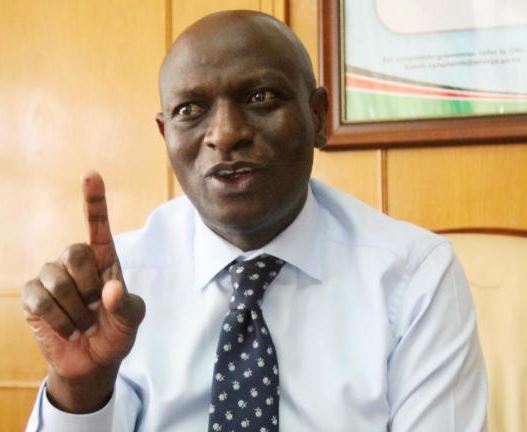 Kenya could delay completing major electricity projects as contractors experience difficulties in accessing critical materials as well as mobilising teams owing to the impact of the coronavirus pandemic.
Energy Cabinet Secretary Charles Keter told a recent sitting by the Senate Committee on Energy that the disruptions occasioned by Covid-19 had slowed down many contractors.
These companies, he noted, have been having difficulties in accessing materials both from the local and international markets.
"There has been a decline in materials for the construction of power lines. There has also been a delay of critical materials," said Keter.
SEE ALSO: Private schools launch parallel e-learning plan
"Some of the materials are imported and there were major disruptions especially in the months after Covid-19 was first report in the country and hence delay in projects…. contractors have been unable to complete the projects awarded."
He told the committee that the power industry agencies have also not been able to function at optimal levels, owing to the need to achieve social distancing at work places as well as suppliers slowing down on delivery of materials to State agencies.
"Suppliers have been unable to deliver as per the contract agreements in supply of materials as they have also been affected in one way or another, including scaling down operations. There has been limited distribution of critical materials to rural areas from offices in Nairobi," said Keter.
The CS spoke during a virtual meeting with the Senate Committee on the impact of Covid-19 on the Rural Electrification and Renewable Energy Corporation (Rerec).
He said production of power at Rerec's Garissa solar power plant could also be affected, with the output from the 54 megawatt plant being lower than expected.
SEE ALSO: Equity Bank profits drop to Sh9 billion
Other than the need to have fewer people working, there is also reduced demand in power consumption since March, which has affected how much electricity producers can generate.
"There has been decline from March to August in terms of operations. They cannot work optimally because staff had to take leave or work in shifts. The contractors too faced the same challenges," said Keter.
The plant's output has over the first half of this year produced some 44.93 million Kilowatt hours (kWh or units of power) between January and June this year, according to data by the Kenya National Bureau of Statistics.
This is a slight reduction when compared to 46.25 million kWh produced over a similar period in 2019.  
[email protected] 
SEE ALSO: Family Bank profit rises to Sh638 million