LGI Homes (NASDAQ:LGIH) announced September home closing of 811, up 24% Y/Y.
In Q3 record-breaking home closings of 2,091 up from 2,003.
YTD home closings of 5,931, up 14.6% Y/Y.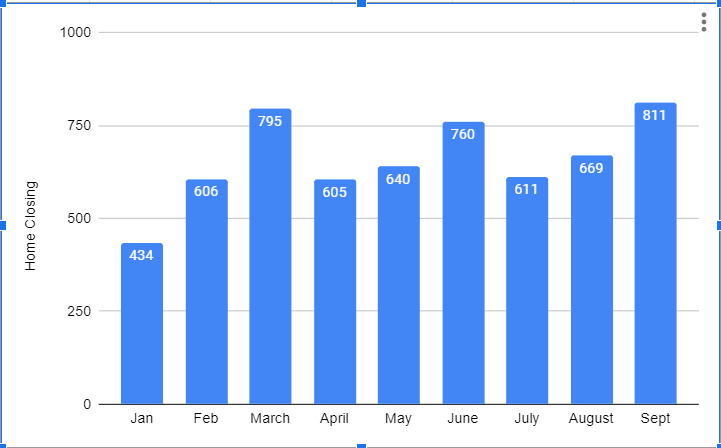 As of the end of September 2020, the Company had 110 active selling communities.
NAHB Chief Economist Robert Dietz: "The suburban shift for home building is keeping builders busy, supported on the demand side by low interest rates."
Mortgage rates have stayed under three percent since July, resulting in a strong, upward trajectory during a very uncertain time. 30-year fixed-rated mortgage averages 2.88% for the week ending Oct. 1, 2020, down from 2.90% in the prior week and vs. 3.65% at this time a year ago, according to the Freddie Mac Primary Mortgage Market Survey.
Past 1 year, trading has garnered 53%, while (BATS:ITB) and (NYSEARCA:XHB) has generated lower returns.

The Company expects to release Q3 before the market opens on Tuesday, November 3, 2020.
Source: Press Release