Church friends help Ibarra family get by
That's been especially helpful for Luis Ibarra, who has been unable to do his handyman work, fixing plumbing, laminating floors or basic electric work, since March. Sheyja, the only other family member who works, chips in money for gas from her job at a home remodeling company.
"The most difficult thing for me personally has been not being able to work, not being able to provide for my family," Luis Ibarra said.
Friends from their church, Sunrise Baptist Church, whom Ibarra called his "brothers," helped with bills, delivered meals and provided support. El Rio, where Ibarra gets his diabetes medication, has helped pay for chemotherapy.
The Oncology Institute of Hope and Innovation near St. Mary's Hospital, where Ibarra gets his treatment, was able to provide a $4,000 dose of a bone marrow stimulant to Ibarra for just $17 through a co-pay program.
That's allowed him to focus on fighting the cancer for a second time, having had a tumor removed in 2009.
Each round of his current treatment includes three weeks of chemotherapy, sometimes having treatment every weekday.
It was difficult learning his treatment would take longer, he said, because the chemotherapy can be painful and uncomfortable.
But while he has no money in his pockets, he's just happy he doesn't have any debts.
"I'm really grateful to (El Rio) and to the people from church and from the clinic," he said, crying.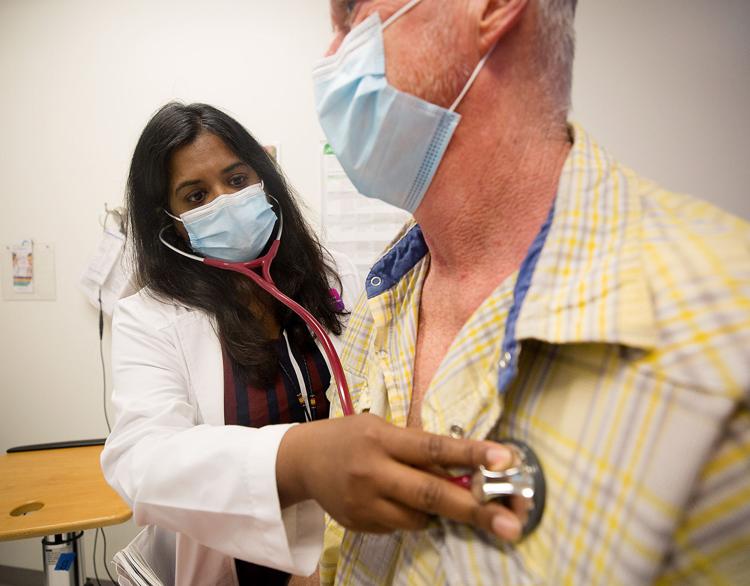 Humberto Gurrola traveled to Sinaloa, Mexico, in early June to attend his brother-in-law's funeral. He returned to Tucson already feeling sick and feverish.