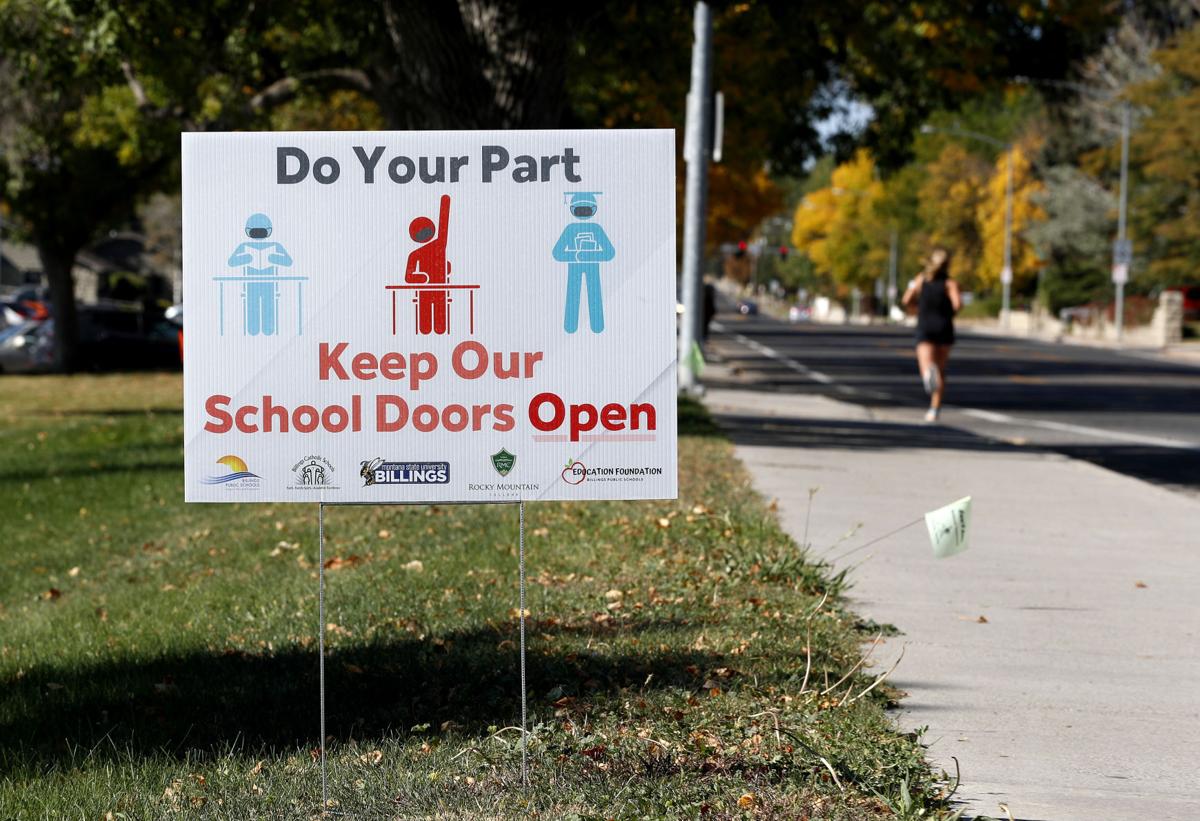 Every day this week, the COVID-19 situation in Yellowstone County has looked more alarming.
Saturday was no exception. Of the state's 721 new cases, 159 of them are in Yellowstone County. That pushes the active case total to 1,342 and the county's total case number to 4,209.
The continued increase in cases comes on top of the warning issued October 5 by John Felton of RiverStone Health, when he told the community that if the new COVID-19 infection rate is 40 cases per 100,000 people or higher for the week ending Oct. 31, the health department will issue new restrictions that would take effect Nov. 2.
Those restrictions would limit group gatherings to 25 people, regardless of the ability to socially distance; this would not apply to schools. It would also cap the capacity at restaurants, bars, casinos and places of worship at 25%, and establishments serving alcoholic beverages would be required to close by 10 p.m.
If current trends continue, the community will be lucky to avoid even more stringent restrictions.
Here's the bottom line: Restrictions currently in place, including mask-wearing, social distancing and crowd-size limits, should be sufficient to slow the infection rate.
But they're not being followed.
In a laudable attempt to keep businesses viable and the local economy from shutting down again, the Billings Chamber of Commerce has announced an effort designed to make a difference.