Turner & Townsend has told clients to bring projects to market faster to reassure contractors worried about pipelines drying up amid the ongoing covid-19 crisis.
The consultant said announcing projects earlier would improve confidence and market resilience in the construction sector as the industry heads into what the firm predicts will be a prolonged period of tender price deflation.
In its latest UK Market Intelligence Report, T&T warned tender prices will slump during the remainder of 2020, with prices for real estate projects expected to go into reverse by 1% this year due to flagging confidence among private sector investors.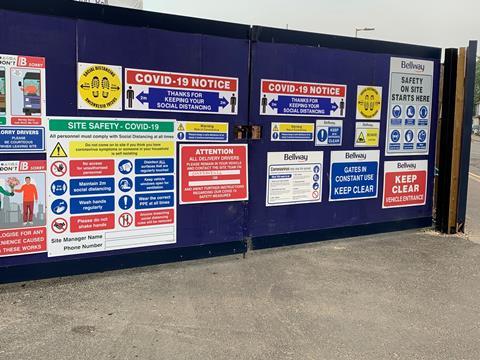 The report cautioned clients to be wary of low or suicidal tendering in the current deflationary climate, warning that unsustainable pricing will hit contractor margins and possibly lead to a wave of insolvencies which would maim the capacity of the industry to build projects in the future.
Although it found that robust demand in the infrastructure sector had resulted in tender price inflation of 1% across 2020, and sectors such as health and social care, life sciences and data centres had seen some optimism, it said that these positives would not be enough to offset deflation across the construction industry as a whole.
It added that the resilience of infrastructure was due to the visibility of pipelines and public spending commitments announced by the government this year.
Paul Connolly, Turner & Townsend's UK managing director of cost management, warned while some clients might find falling tender prices attractive, there were "hidden dangers", adding "insolvencies risk disrupting project delivery, eroding industry capacity and ultimately driving prices higher for all in the longer-term."
He said: "How clients respond to this deflationary climate is now critical – their behaviour can either fan the flames or head off a serious crisis. 
"Clients will find there is more to gain in the long-term by collaborating more closely with suppliers to ensure a healthy recovery than perhaps securing a fleeting tactical win. They must look beyond the transactional to ensure best value and stability, for both their programmes and the construction sector more widely."  
Earlier this month cost consultant Alinea said that cut-throat bidding had returned as pipelines stalled, with desperate contractors battling to plug holes in thinning order books with bids that were unsustainable, while EY said 46% of contractors and materials firms listed on the London Stock Exchange had issued profit warnings in the first half of this year.