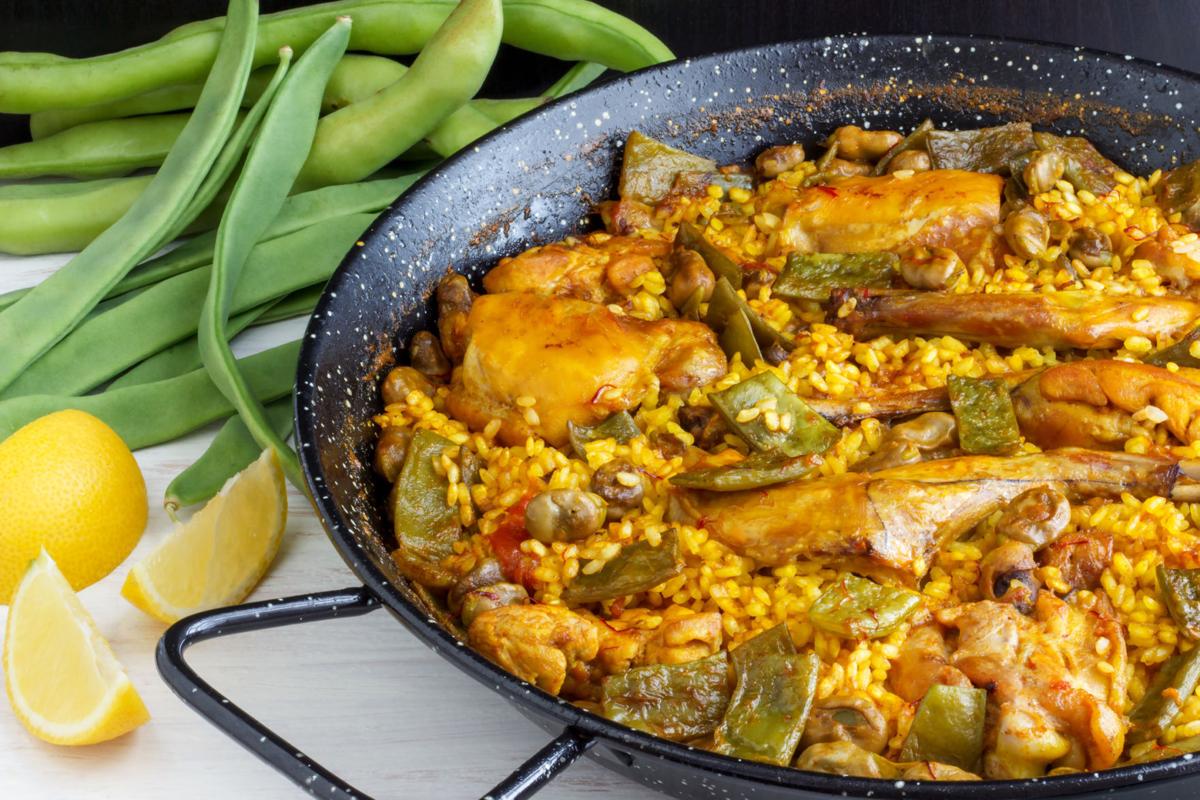 My kitchen has been torn up for some minor renovations over the past several weeks, so cooking has been extremely basic. Still, a girl has to eat.
Having lived in the Deep South, I came to love jambalaya, the Creole dish of rice, chicken or pork, and smoked sausage – and sometimes shrimp – which begins with a sauté of the "holy trinity" of chopped bell pepper, celery and onion.
With a limited kitchen in which to function, however, I decided to transform that favorite dish into a paella-style dinner, cooked outside on my charcoal grill. The dishes are so similar that I have to think they have a shared origin.
I like tracing a dish's lineage, and the common factor I found between the Spanish paella and the Creole jambalaya, with its African origins, is the rice that the Moors apparently introduced wherever they lived. So one could argue that paella and jambalaya are cousins, after a fashion.
Paella is called that because it's the name of the shallow round pan it's cooked in. It has its roots in the same Latin word as patella, the shallow dish-like kneecap that covers the joint of hip and shin bones. While we typically think of it as a Spanish dish, I've seen it in other places, too.
On a long-ago bicycle trip through Provence, my companion and I came across a group of handsome young Basque guys in a park. They were making a huge paella in a pan more than 4 feet across, cooking over a bed of glowing coals.