While spending more time at home than ever before, it's easy to notice things you want to change about your home. And DIY contractors have gotten to it! Home improvement stores are bustling with people wanting to make improvements to their homes.
Some home improvement projects like landscaping, roofing, or new cabinets can mean extensive labor and costs. However, many high-impact projects can be done in a weekend, with very little or no expertise required.
Here are five home improvement projects you can do this weekend that will leave your home feeling renewed and refreshed.
If your yard and garden are looking rough, take some time in the cool hours of the day to get some weeding and trimming done. Unruly bushes and trees can make your yard look unkempt and uncared for. Clearing out the weeds and rogue branches go a long way in making your yard look clean and well-manicured.
Once the weeds are gone, head to the hardware store and pick up some plant food and flowers. There are lots of annuals to choose from, but Gardener's Path recommends some bright African marigolds, colorful cosmos, soothing mealy cup sage, and million bells for exceptional late summer color.
Succulents are also popular for enduring the heat of Utah summers. If you want to bring some greenery indoors, look for palms, crotons, and dracaena at the store. All of these varieties have to stay inside year-round but require little upkeep.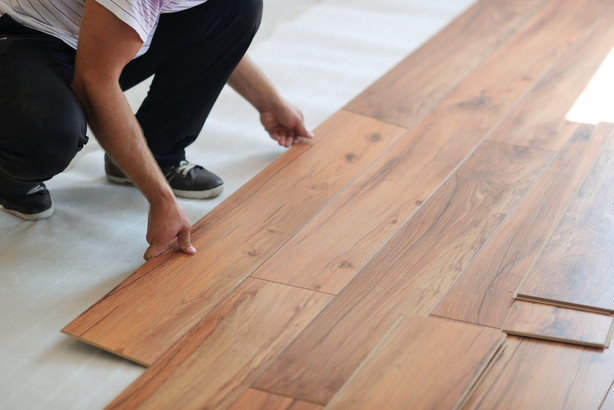 One weekend project that will undoubtedly change the look and feel of your home is switching out the flooring. Between spills, cooking, messes, pets, and foot traffic, your flooring takes more abuse than any other part of your home.
Though you might consider flooring installation beyond your scope of skills, most people can figure it out without a hitch. Of course, if that's something you'd rather leave to the professionals, it's an easy call to make.
The Spruce recommends updating with hardwood, bamboo, ceramic tile, concrete, natural stone tile, or luxury vinyl tile for long-term durability. If you want to get a good idea of what kind of flooring would look best in your space, try using the Giant Carpet One visualizer tool.
One of the elements of your home that shows the age and style of the original build is above eye line—your ceiling fans.
Energy.gov describes ceiling fans as an energy saver (read: money saver). You can set the thermostat four degrees higher while running a fan. In fact, you won't have a noticeable difference in room temperature.
To give your home an updated look and cooler—literally—feel, opt for minimalist, sleep ceiling fans. Check out your local hardware store for ideas.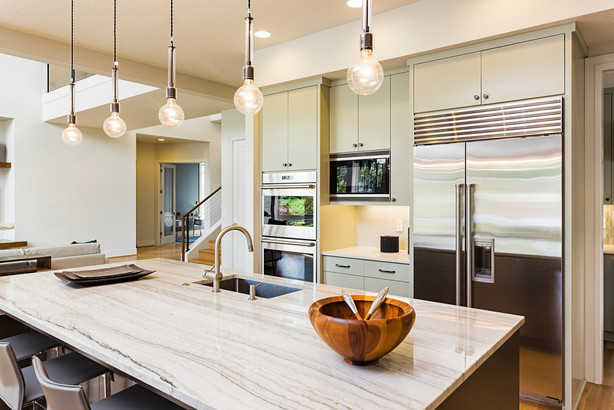 Another weekend project that will make a big difference in your home's atmosphere is your lighting. Simply switching out the sconces, your vanity lighting and even your entryway fixtures can update your home and take years off of its appearance.
Though anything electric might be intimidating, there are many fixtures you can install that require very little knowledge of wiring—if any at all.
If you're looking for the lowest-cost, highest-impact project you can do in a weekend, the answer is always new paint.
"Paint color is the easiest and least expensive way to update your home," said Diana Hathaway Timmons for The Spruce. "An accent wall is the most popular way to make a big color statement in any room, but there are other ways to make a colorful update."
Trying new colors by way of accent walls, or entire rooms is a sure-fire way to leave a big impact on your home this weekend.
This project is one you'll be glad you did. When you fill up a glass of water, set a pot on the stove to boil and then do all of the dishes, you'll be in a much better mood when you have a faucet you love.
This project is surprisingly simple and definitely something you can accomplish on a Saturday afternoon. If you don't have a wrench and plumber's tape, make sure you pick those up at the hardware store along with your new faucet.
When you decide your current flooring isn't cutting it anymore, head over to your local Giant Carpet One. You can speak with the experts about what type of flooring is best for you and get all the information you need to make a confident choice in your new flooring.
×
More stories you may be interested in