Ford expects to be out on the field when the 49ers hold two non-padded practices this weekend before strapping on the pads for the first time Monday.
Click here to view the whole article
More San Francisco 49ers News
Dee Ford says knee feels 'really good,' fans only got a glimpse of his potential last season
By David Bonilla
19 hrs ago
Fans may see a better Dee Ford during the upcoming season. They'll certainly see a healthier one. The San Francisco 49ers pass rusher is feeling good after undergoing an offseason procedure to clean up his knee.
Ford made an impact when he was on the field, finishing the year with 6.5 sacks during his limited playing time.
The veteran defender spoke with reporters on Thursday via a video conference call and was asked how much he anticipates participating in practices once the 49ers ramp up training camp work this weekend.
"I'll definitely be a full participant all season," Ford responded. "That's my goal. As far as how it feels, it feels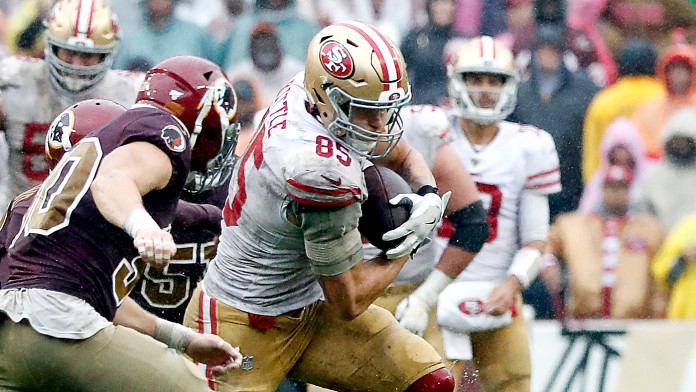 Dee Ford and K'Waun Williams discuss the 'best tight end in the league,' George Kittle
By David Bonilla
18 hrs ago
The biggest San Francisco 49ers news of the offseason broke today when the team agreed to terms on a five-year, $75 million contract extension with tight end George Kittle. The deal makes the All-Pro the highest-paid tight end in football history.
Pass rusher Dee Ford spoke with reporters on Thursday via a video conference call. He was asked what it is like facing Kittle in practice and if he remembers going against the tight end during the Kansas City Chiefs' 2018 matchup against the 49ers at Arrowhead Stadium.
"I do remember that game," Ford responded. "Me, him, and Joe (Staley) talked a lot, my last year in Kansas City, in between the plays. It was a very fun game.
"Kittle is Kittle, man. He's a beast. Of course we planned for him, and he still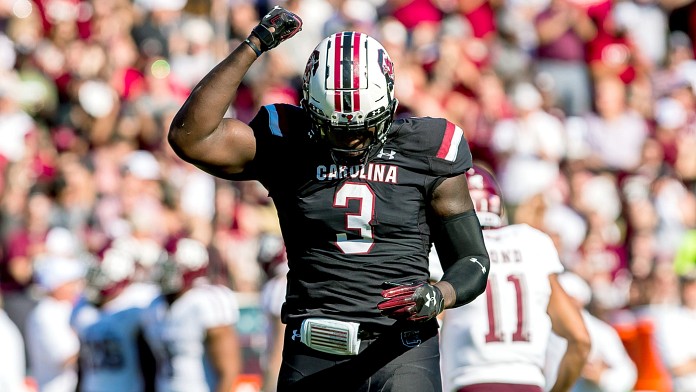 Javon Kinlaw reminds Dee Ford of Nick Bosa, says D-lineman is 'everything that you want to see in a rookie'
By David Bonilla
18 hrs ago
Yes, they play different positions and will be asked to do different things this season. Still, veteran pass rusher Dee Ford sees similarities between incoming rookie defensive tackle Javon Kinlaw and pass rusher Nick Bosa, who was a rookie last year.
Ford was asked about Kinlaw during a video conference call on Thursday.
"Everything that you want to see in a rookie — he wants to be a sponge, he wants to soak everything up, and he wants to learn," Ford said. "He reminds me of Bosa when he came in. He didn't say too much. When you're a first-round draft pick … you can be a little entitled. That's not him. That's not (in) his DNA.
"He fits in well with the guys. When you come here, John (Lynch) and Kyle (Shanahan), they get specific players, so