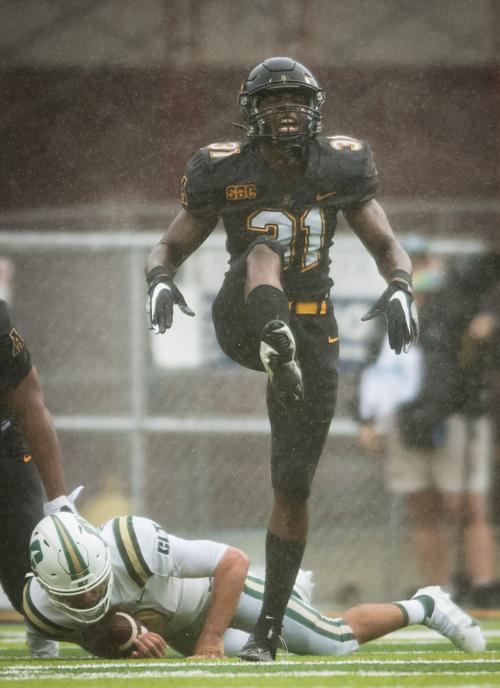 With two games down and a combined 37 points allowed, Appalachian State defensive coordinator Dale Jones has two thoughts.
He knows there are places to tighten up, but he also likes where things are trending for the unit.
"The bottom line is their defense held our offense, and we did hold their offense," Jones said of the performance against Marshall. "And in the game of football, it doesn't matter.
"You've got to play better."
In the 17-7 loss to Marshall, the defense faced the added pressure from low offensive output to keep the game close.
The game's opening drive became a Marshall touchdown, featuring a couple of explosive runs by Conference USA MVP Brenden Knox. And midway through the third quarter, Marshall delivered a crushing blow on a first down, a 67-yard pass, that set up another score.
Jones said those are teaching moments for a defense to stay disciplined.
"They were good, they are a good offensive team. There is no question," Jones said. "We made mistakes, we corrected them after the first drive. That's including me.
". . . And they caught us on a switch release. We worked it out wide, but for whatever reason, our safety didn't swap at all, and that's football. There's just a lot of ways to score. And you can't hold that against the kids. We've just got to do a better job coaching."